Residential Appraisal Service
Badger Appraisals provides appraisal services throughout Northeast Wisconsin counties of Brown, Calumet, Outagamie, Winnebago and the cities of Appleton, Combined Locks, DePere, Green Bay, Greenville, Kaukauna, Kimberly, Little Chute, Menasha, Neenah, and Wrightstown. We work with Credit Unions, Banks, Mortgage Companies, Appraisal Management Companies (AMC), Homeowners and Attorneys and more.
Need Assistance?
Talk with us and we'll be able to help you with your specific individual needs.
Phone: 920.687.9000
Types of Residential Appraisals / Valuations
Purchase / Sell / Refinance / Home Equity: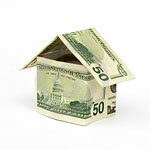 One of the most important issues involved in purchasing a home is developing an opinion of what it's worth so you can make an informed offer to purchase. A professional appraisal report performed by a qualified, certified residential appraiser can provide you with an objective, third party opinion of a property's current Market Value. And for a small price, you can give yourself "peace of mind" prior to making an offer to purchase.
A professional appraisal will also help you make a more informed decision regarding your selling price, whether you want to sell your home on your own or use the assistance of a real estate agent. We determine the value difference items an extra bathroom or kitchen remodel can make on a daily basis. And we're experts in knowing how long properties stay on the market.
So, getting a professional appraisal is a trusted way to decide what improvements will add value and what an appropriate sales price is for your home so you don't come up short or have your house on the market an unnecessarily long time.
New Construction / Proposed Construction / Construction Draw: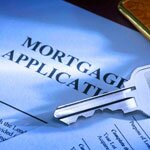 Planning to build a new home or do you have a borrower interested in a new construction property? We have experienced appraisers who handle new and proposed construction appraisals.
FHA / HUD Appraisals: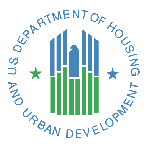 The Department of Housing and Urban Development (HUD) requires appraisals for all FHA Insured loans, except streamline refinances. HUD requires a minimum standard to be met by all FHA approved appraisers to include additional education and training.
FHA requirements are placing more emphasis on health, safety and structural integrity issues. The purpose of a home repair is to correct deficiencies that may affect the health and safety the occupants or the marketability of the property. When possible, we highly suggest home repairs be made prior to the appraisal.
Common FHA Repairs:
If the home was built prior to 1978, chipping, peeling paint must be scraped and painted. This includes interior, exterior, garages, sheds, fences, etc.
Roof should have 5 years of useful life remaining and no more than 2 layers of shingles.
Any cause of wet basements should be cured.
Damaged or inoperable plumbing, electric and heating systems should be repaired. The appraiser will check all these items.
Infestation of any kind should be exterminated.
If there is a crawl space or attic, it will be the homeowner's responsibility to make this area accessible so that it can be thoroughly inspected.
**This just a summary of some frequently seen FHA repairs needed. Each home must be independently viewed and assessed. For more detailed information, visit the HUD Website.
REO (Real Estate Owned)/Foreclosure Appraisals: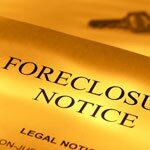 Badger Appraisals provides lenders with superior residential real estate appraisal services. Our experienced certified staff appraisers, specially trained in handling the challenges and standing up to the pressures of the foreclosure process while providing customized appraisals that meet your individual needs.
REO Appraisal Services include:
Loss Mitigation
Full exterior and interior inspection
Photo description, including deferred maintenance or repairs
"As-is Value and "As repaired Value".
Estimated Cost to Cure (List of repairs)
Appraisal Review (Desk/Field Review)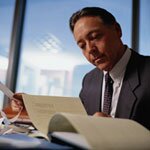 Our appraisal reviewers are specially trained to complete desktop appraisal reviews along with field reviews. We will provide lenders non-bias appraisal reviews with great attention to detail. When a standard desk review does not fit your needs we can customize our reviews to fit your needs as well as provide onsite field reviews.
Quality Control Appraisal Review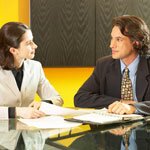 Badger Appraisals completes Quality Control reviews on each and every appraisal report prior to it being sent off to the lender, client or Fannie Mae/Freddie Mac. With our in depth software and enhanced appraisal review process lenders reduce the review time spent on each appraisal freeing up their time for other time sensitive items.
Relocation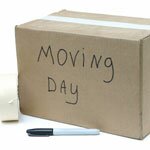 We understand the headaches associated with an employee relocation. Relocation appraisals differ greatly from mortgage appraisals. We take great care in setting up a convenient appointment time for the appraisal inspection. We encourage relocating employees to provide remarks on the positive features of their property, along with information about any new sales or listings in their area that they want considered during our detailed process.
Property Taxes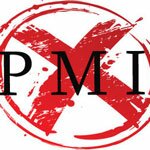 Appealing your tax assessment?
If you live in an area where the value of property has declined, it's possible you're paying too much in property taxes. An appraisal is your best evidence when building your case. We're capable of assisting you in appealing your tax assessment. Call us today for a property inspection and we can help you get started.
Divorce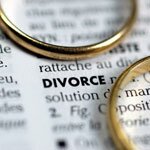 Settling a divorce with less stress
A divorce can be an especially daunting event for both parties, and it is often even more complicated by the burdensome decision of who keeps the property. Regardless of the situation, it's wise to order an appraisal from Badger Appraisals so both parties are entirely aware of the true market value of their house.
If the parties need to sell the home, they'll have a better idea of what price to set. And on the flip side, if a "buyout" is the chosen option, both parties will feel like they've gotten a fair evaluation.
Accurate and fair estate liquidation with Badger Appraisals Settling an estate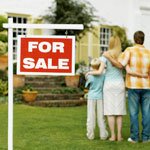 Losing a loved one is a painful time in life, and settling an estate from a death, or probate, often requires an appraisal to establish Market Value for the real estate involved. The ethics provision within the Uniform Standards of Professional Appraisal Practice (USPAP) binds us with confidentiality, ensuring the fullest degree of discretion.
Most Americans do not have dedicated estate planners or executors to handle these matters, unlike many wealthy individuals. And seeing that a home or other property often makes up an unequal share of the total estate value, understanding the absolute value of the real estate at hand is of significant importance to ensuring disputing parties walk away knowing they've received an honest deal.